Upcycled Vintage Garments from Takayama, Japan
Vintage Kimonos that selected with care, reworked locally in Japan

Dress the tradition in a modern way
Vintage kimonos selected with care, hand altered by experienced seamstresses in Takayama, Japan.
They are reborn to be blended well into your daily wardrobe.
Japanese kimonos are originally designed to be pulled & tucked up at the waist in a formal way. We make some alteration to our vintage Kimonos to wear them more casually, just as robe or gown.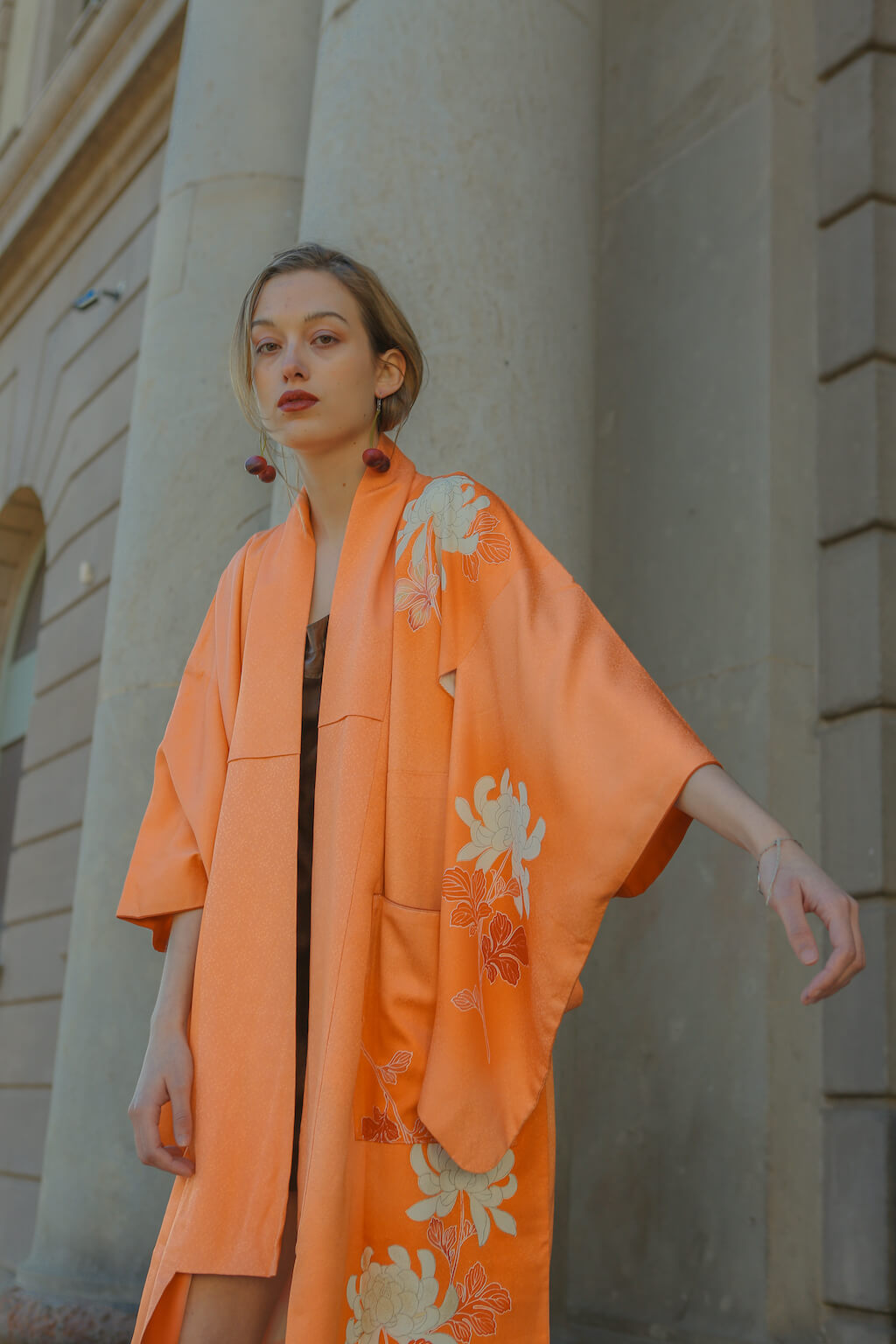 Shop Kimono Robe
"Haori" is a lightweight jacket, originally meant to hang open in the front, to better show off the kimono worn under it. Haori are shorter than typical Kimono, usually lay between mid-thigh and the knees.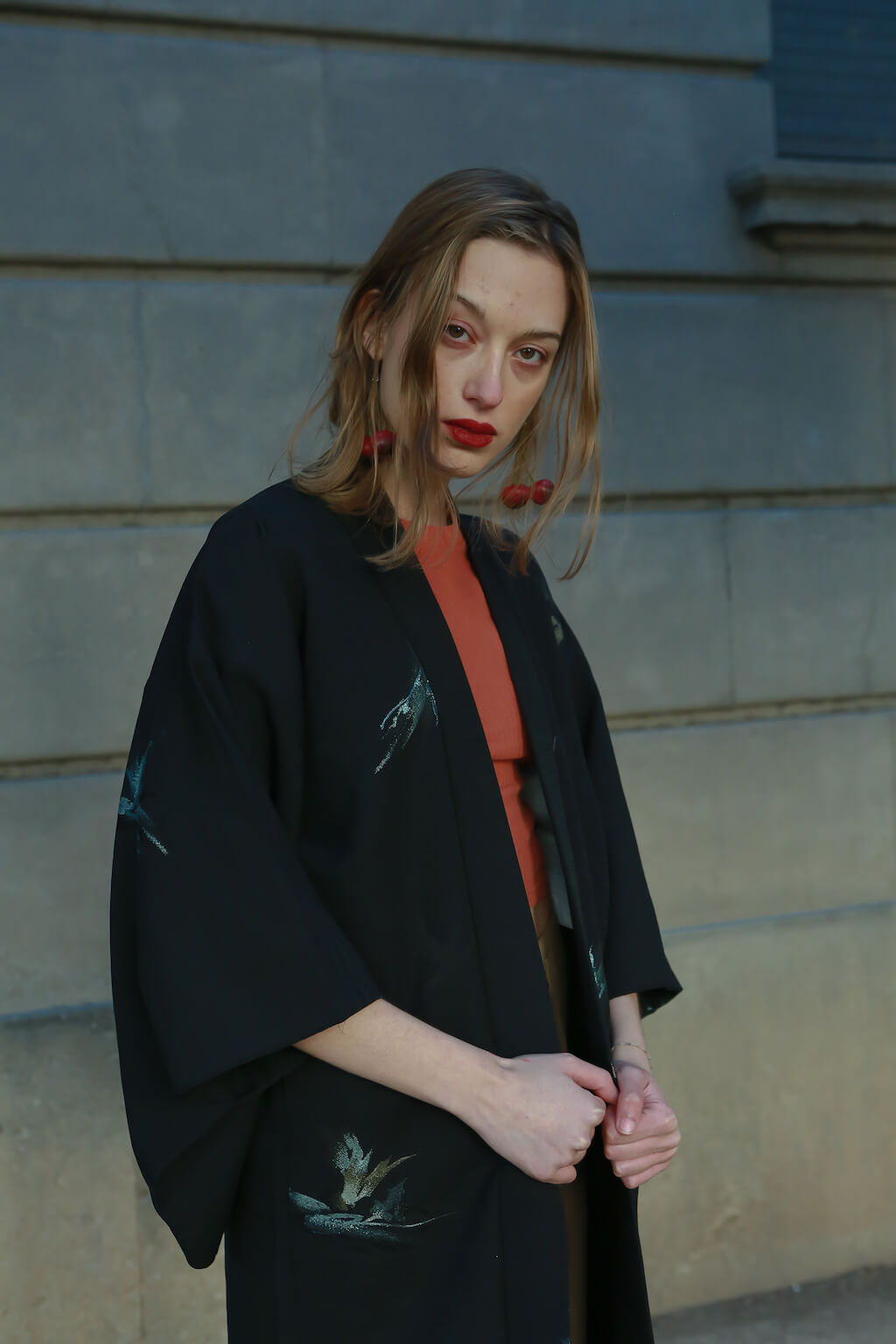 Shop Haori